Unconscious
From Infinity

If the value of the Wounds/STR Attribute of a Trooper reaches 0, then that Trooper enters the Unconscious state.
However, if the Wounds/STR Attribute falls below 0, the Trooper enters the Dead state.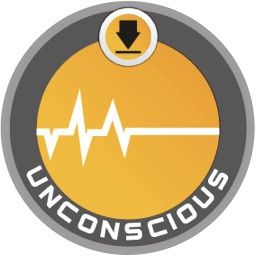 Troopers in this state cannot declare Orders or AROs.
Unconscious Troopers automatically fall Prone unless they are a Troop Type unable to do so.
Troopers in this state do not contribute Orders during the Tactical Phase.
Automatic Special Skills and Automatic Equipment have no effect while Unconscious.
The Trooper does not count towards the Player's Victory Points.
To cancel this state, Troopers possessing the Wound Attribute need a Doctor, while Troopers with the Structure (STR) Attribute need an Engineer.
A Trooper with the Doctor/Engineer Special Skill (or an equivalent Skill) may cancel the state by spending one Short Skill of an Order while in Silhouette contact with the affected Trooper, and passing a Normal WIP Roll (or the Roll specified by the Special Skill or Scenario).
Other Special Skills and pieces of Equipment allow the cancellation of the Unconscious state as indicated in their rules.
Cancelling the Unconscious state automatically cancels the Prone state.
See Also
Restrictions Chart (TAGs cannot be Prone.)
FAQs & Errata
N4 FAQ
Version: 1.0, Jan 2021
Q: How do Engineer, GizmoKits, and Unconscious State interact?
A: If a Trooper with STR is in Unconscious State, successful use of a GizmoKit or the Engineer Special Skill on them will restore the Trooper to 1 STR and cancel their Unconscious State. But the Unconscious State would be the only State cancelled by the Engineer, to cancel other States must use another Order.
Related Pages: Engineer, GizmoKit, Unconscious State