Stunned State
From Infinity
This N4 rule is not used in CodeOne.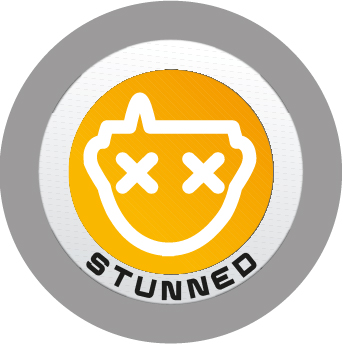 The Trooper suffered a successful Attack or Effect using an Ammunition, Hacking Program or a game condition or Scenario Special Rule, capable of causing this state.
Troopers in this state cannot declare Attacks.
Moreover, Troopers in Stunned State must apply a MOD of -3 to any Roll they perform, except Saving Rolls.
Automatic Special Skills and Equipment continue to work, but the Trooper must still respect all declaration restrictions.
To cancel this State, Troopers with the Wounds Attribute require a Doctor, while Troopers with the Structure (STR) Attribute require an Engineer.
A Trooper with the Doctor/Engineer Special Skill (or an equivalent Skill) may cancel this State by spending one Short Skill of an Order while in Silhouette contact with the affected Trooper, and passing a Normal WIP Roll (or the Roll specified by the Special Skill or Scenario).
The Stunned State is automatically cancelled at the start of the States Phase of the Player Turn in which it was caused.