Move
From Infinity

Common Skill that allows the user to move about the battlefield.
| | |
| --- | --- |
| MOVE | SHORT MOVEMENT SKILL |
Players will check the Requirements of this Skill when declaring it.

The Trooper's base must always be in contact with the surface on which they intend to move.
Any surface they move on must be at least half as wide as their base. (See FAQs & Errata.)
The Trooper must be able to finish their movement on a surface that's equal to or larger than their base.
Examples
Move over catwalks and narrow corridors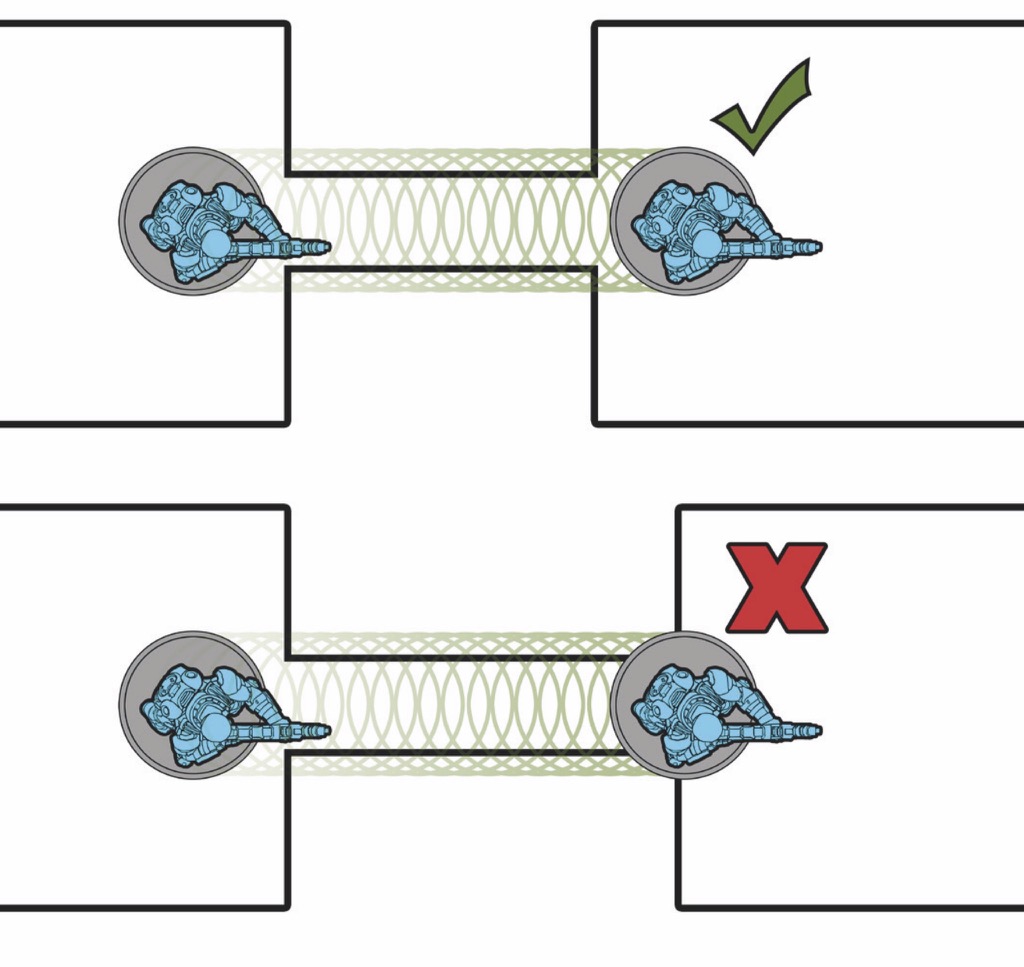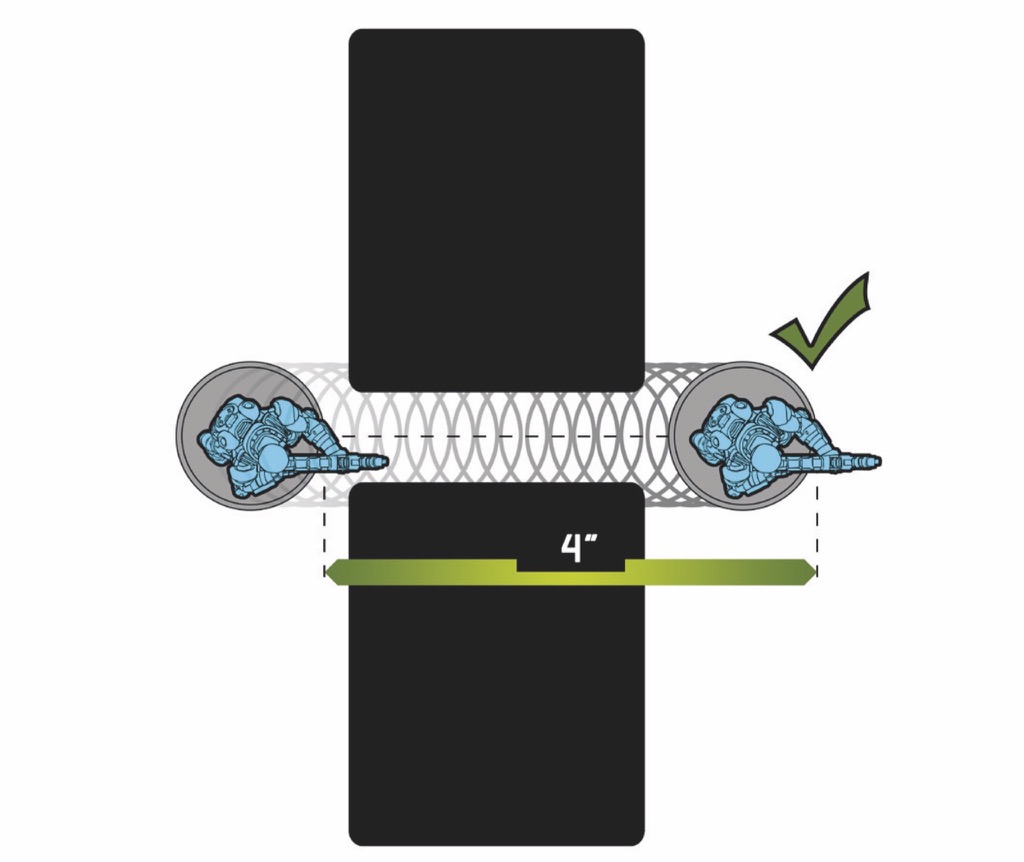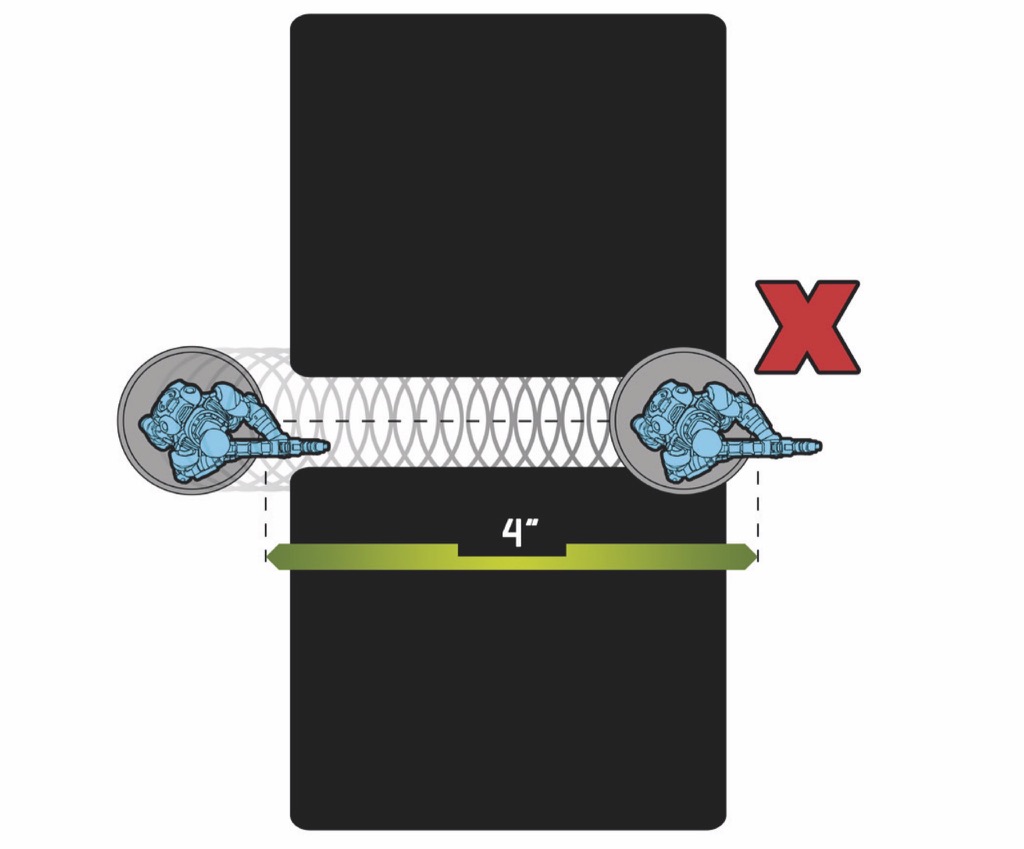 Order (Move + Move) on surfaces that are smaller than the base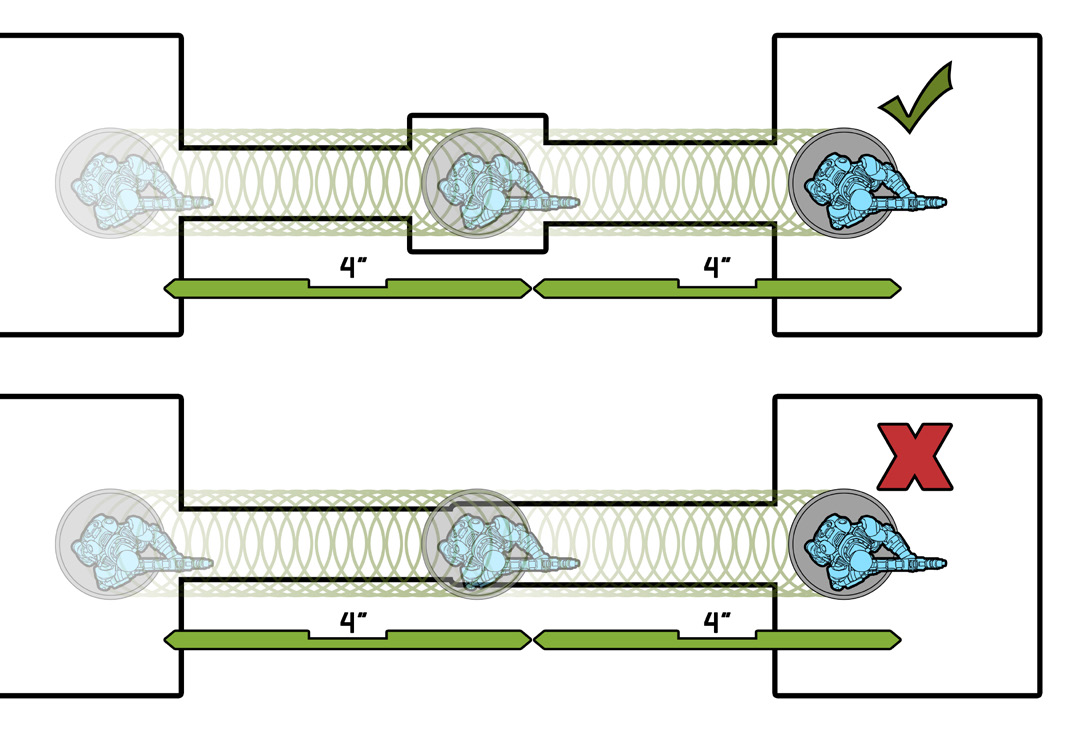 Although in both cases the Distance covered is 8 inches, in case B, it is not possible to carry out the movement because there is no valid surface at the end of the first Movement value.
FAQs & Errata
N4 FAQ
Version: 1.0, Jan 2021
Q: While using Move or Climb, can you move 'through' a corner, in the same way that you can move through a space that's half the width of the Trooper's base?
A: No. If the space is wide enough for the Trooper's full base, you must use the full base.
Examples: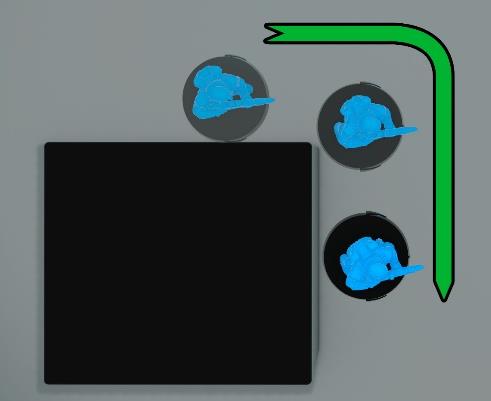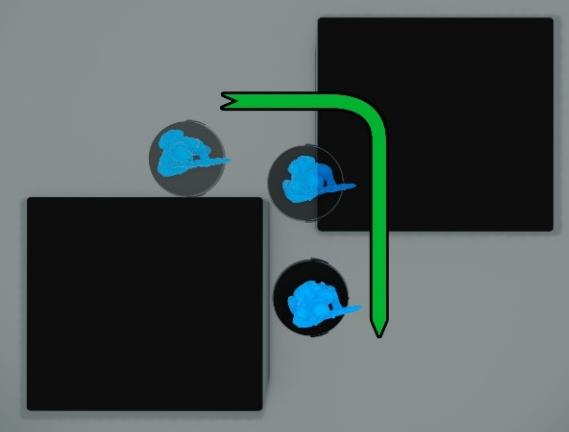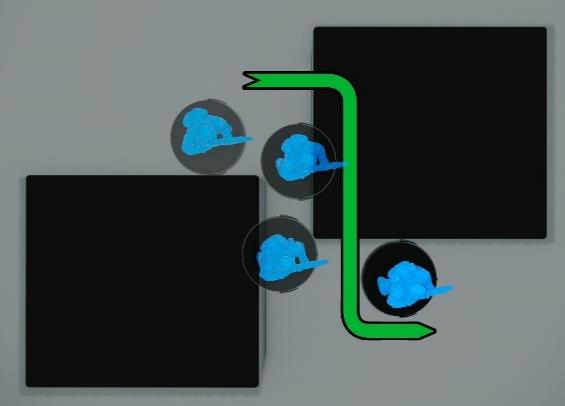 Related Pages: Climb, Climbing Plus, Move