Dazer
From Infinity
This N4 rule is not used in CodeOne.
The Dazer is Deployable Equipment that creates a Terrain Zone in its Zone of Control, which hinders movement for other Troopers.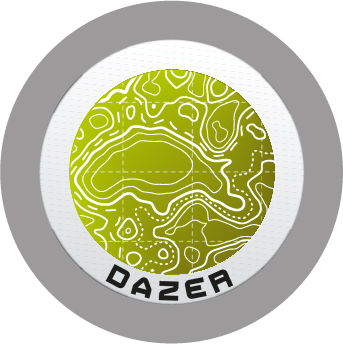 | | |
| --- | --- |
| DAZER | AUTOMATIC EQUIPMENT |
This piece of Equipment generates a Difficult Terrain area of infinite height in its Zone of Control.
Troopers with the Terrain (Total) Special Skill ignore the effects of the Dazer and benefit from their MOD when declaring Skills with the Movement Label.
A deployed Dazer remains on the table until the end of the game, or until it is destroyed.
| Name | ARM | BTS | STR | S |
| --- | --- | --- | --- | --- |
| Dazer | 0 | 0 | 1 | X |